13.5 TH/s
AntMiner S9

Bitcoin Miner
Shipping

Now


Free Shipping USA/Canada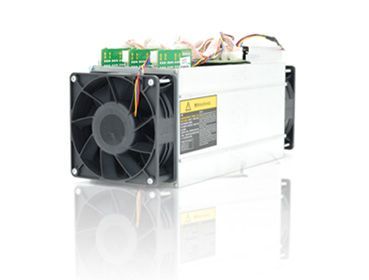 The Bitmain Antminer S9 13.5T is our latest Terahash class miner, minting Bitcoins at a blazing 13.5 TH/s. Utilizing our proprietary state-of-the-art BM1387 16nm ASIC chip, the Antminer S9 delivers stable hashing with ultra-low power consumption. This proven miner has been hashing reliably for hundreds of thousands of satisfied clients around the world. Ships direct from our factory in China using UPS or Fedex Worldwide service for fast delivery.




Easy Setup

Each Antminer comes with easy to follow setup instructions, and takes only 5 - 10 minutes to setup.

Low Power Consumption

The Antminer uses cutting edge ASIC chip technology that is very energy efficient and this translates into lower monthly energy cost.

Cost Effective Mining

The Antminer is a cost effective bitcoin miner that delivers better ROI than all other leading mining hardware on the market today.
Join the Bitcoin Revolution
Why We Are # 1 In The World
AntMiners are the best-selling bitcoin miners in the world today and this is not without good reason. We deliver. Period. We will not accept pre-orders and we promise to sell only what we have. There will be no unexpected waiting, failed/delayed taping-out or any such risks for our customers. We always ship on time, sometimes even ahead of time. We've built a solid reputation around this commitment, making us the most trusted brand in the industry.